Your Rent-To-Win Partner for Southern California!
The violin is an orchestral string instrument made out of wood. It produces the highest notes of the string instruments. Players rest the violin on their left shoulder, under their chin, and pull and push a bow across the strings to produce the sound. Case and bow included.
Violin Starter Pack Includes: Dark Rosin, Finger Tape, Wood Cloth, Pencil - $11.95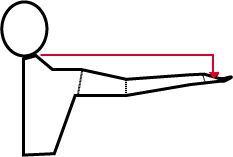 Choose the correct size!
Violins come in a variety of sizes and if you don't have the right size it just doesn't feel good – just like shoes! It's best to check with your child's orchestra teacher or come into one of our stores to determine the correct size, but if you're unable to do either of these, then please use the sizing chart below with the following instructions.
To determine the proper size of instrument we need to measure the distance between the player's neck and the middle of their upward-facing open palm when the arm is straightened out and parallel to the ground.
This measurement will tell you the proper size when you look at the chart. If your child happens to be in-between sizes, choose the smaller size.
Click to choose your instrument size:
Legend:
Violin size:
Arm length:

1/8
16 in.

1/4
18 in.

1/2
20 in.

3/4
22 in.

Full (4/4)
23+ in.
Click to select your type of rental:
Economy
$17.95/mo.
Standard
$24.95/mo.
Economy instruments are quality brands in excellent working condition but clearly used!
Standard instruments are only new or nearly new quality major name brands!
All rentals are subject to availability.
Please tell us your school:
Not renting for a school-age child? If so, please check this box.