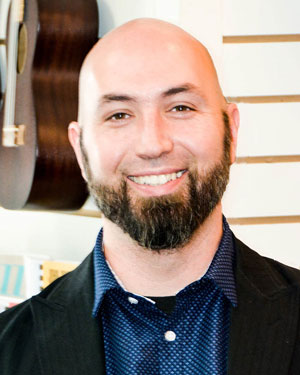 Steven Steward
Director of Sales
steven@nickrailmusic.com
Born and raised in sunny Southern California, Steven developed an early affinity for the electric bass. By the ripe old age of fourteen, he was already playing in bands and touring the country.
Steven has a passion for music, whether it's playing, teaching, or helping customers make the perfect choice to take their playing to the next level. And be on the lookout - with a black belt in martial arts, Steven doesn't have to play a fancy solo to sweep you off your feet!
There's nothing like playing music to take the edge off a busy day!