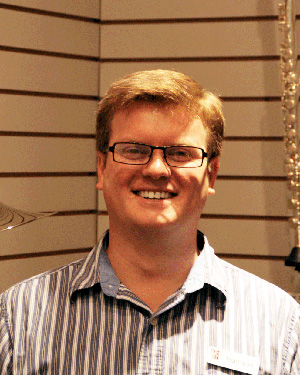 Harrison Kirk
Valencia Store Manager
Cell 661 877-7390
Harrison@nickrailmusic.com
Growing up in San Diego, Harrison started piano at seven, adding trombone in junior high. He attended the Coronado School of the Arts, earned a Bachelor of Music degree from Cal State Northridge and a Master of Fine Arts from California Institute of the Arts.
Harrison is an active performer in LA, covering a wide variety of styles and venues. He also works extensively with local schools as an arranger, coach and private instructor.
Hobbies? Backpacking, cycling, archery, and BBQ.
The gift of being able to express myself musically is something I want to share with everyone!