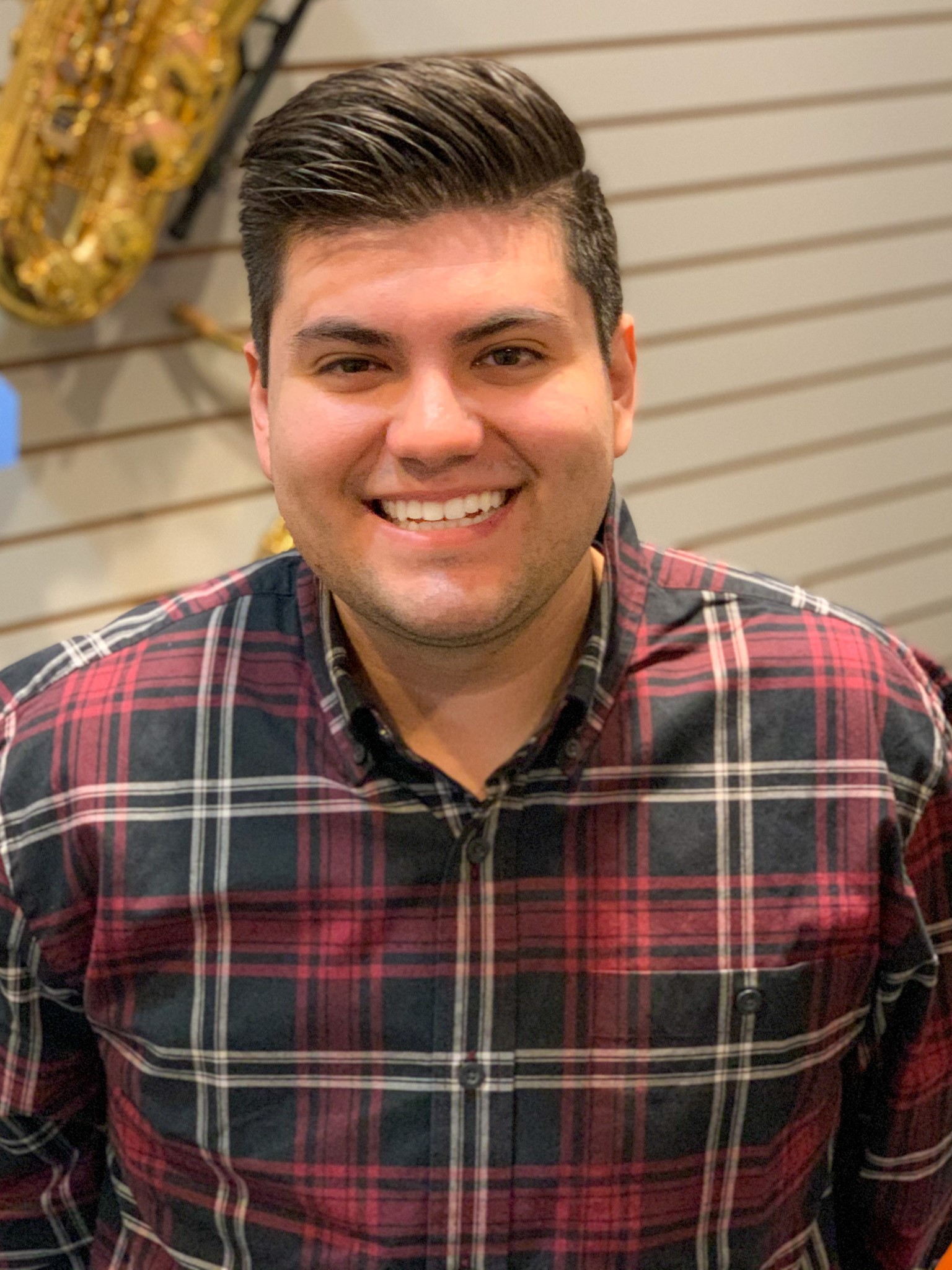 Kyle Jimenez
Valencia Store Manager
Cell 661 877-7390
KyleJ@nickrailmusic.com
Growing up in Santa Clarita, Kyle started playing drums at the young age of ten, adding saxophone during junior high school. The saxophone is now his primary instrument as well as, doubling on flute and clarinet. He attended high school locally and played in various ensembles. He continued his undergraduate education at DePaul University in Chicago, Illinois, where he earned a Bachelor of Music degree.
Kyle is an active performer in the Santa Clarita Valley, covering a wide variety of styles and venues. He also works extensively with local schools as a coach and private instructor.
In his free time, he enjoys; Skiing, Fishing, Hiking, Traveling and Photography. He stays very active and loves the outdoors!
"Music brings joy and helps unite communities. Some of the best memories I have were being in band and playing music with my friends. I want to be able to share the gift of music with others."