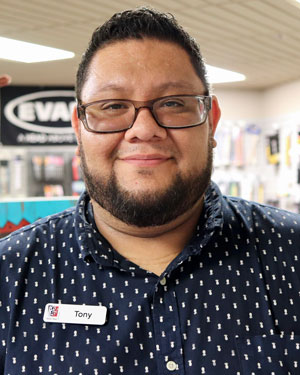 Tony Fuentes
Tony@nickrailmusic.com
Tony was born in Bakersfield and raised in Arvin. He played saxophone throughout his elementary and high school band career before becoming an accomplished bassist and pianist. He has toured and performed throughout North and Central America. In addition to piano, bass and sax, he is proficient on drum set and guitar as well.
Tony worked at Stockdale Music for six years, the last two as Store Manager, then spent another six years at AT&T. In his spare time, he serves as the Music Coordinator for his church managing 65 volunteers and 3 campuses.
It brings me so much joy to see the smiles on the kids' faces as they pick up their first instrument. Definitely the best part of working at Nick Rail Music.